The rooms for Faculty of Design are located within the WG building (Wassertorstr/G) on the TH Nuremberg campus. Three teaching and working spaces are dispersed amongst three floors.
The rooms of the Faculty of Design are spread over three floors in the building part WG (Wassertorstraße 10) of the campus of the TH Nuremberg. There are ten different laboratories:
Animations laboratory
High-performance servers in use 24/7: For students in the module Film & Animation, every minute in render time counts.
CGI laboratory
Here, projects for CGI are drafted, designed and programmed.
Print laboratory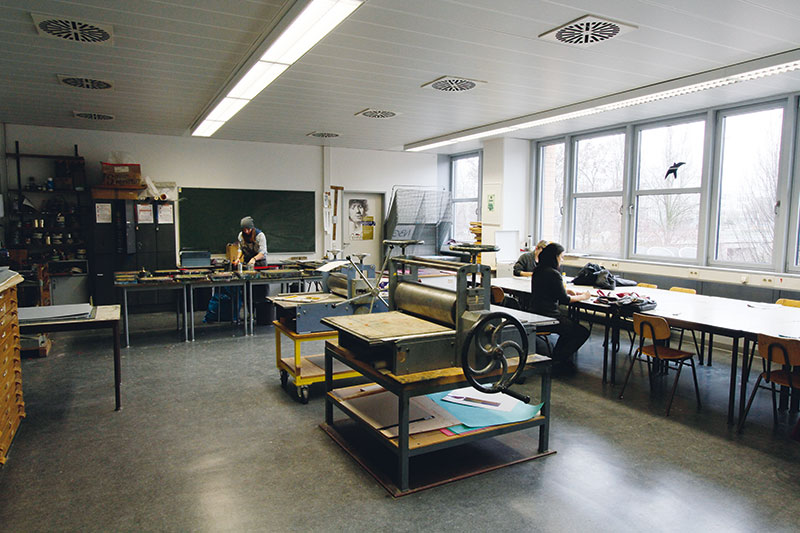 Working manually on equipment for linoleum and wood cutting, etching and monotype in the print laboratory is a great supplement and a counterpart to the purely digital on computer tasks. A risograph complements the lab.
Computer laboratory
Modern facilities equipped with hard and software allow flexible working conditions in the computer laboratory. The larger seminar room and the adjacent teaching room offer best requirements for seminars, workshops and teaching classes. The usability engineering center is on the same floor.
Film studio
The two-story movie studio (including a gallery) is 80 square meters and 9 meters high. It includes an 8-meter wide white background sweep and a 20 "x 20" green screen background.
Our camera and lighting technology is managed by an internally organized rental system. Our camera equipment includes i.e. a Sony PXW-FS7 (4K film camera), various film lenses (ZEISS, Canon etc.), a DJI Ronin gimbal, Dolly, Slider and other professional camera accessories. Furthermore, we have various lighting systems from KinoFlos to LED up to classic ARRI film lights, as well as industry standard grip and lighting accessories.
Photo studio
The ground floor houses the large studio area for photography. The exhibition rooms are next door, which are well-known and widely appreciated by event and exhibition visitors.
Illustration laboratory
In our light-flooded illustration lab drawing lessons, experimentation and feedback meetings take place. The lab has several workstations equipped with computers, Wacom tablets, an A3 scanner and an A0 light table. There are weekly nude drawing courses, not only for illustrators.
Cinema room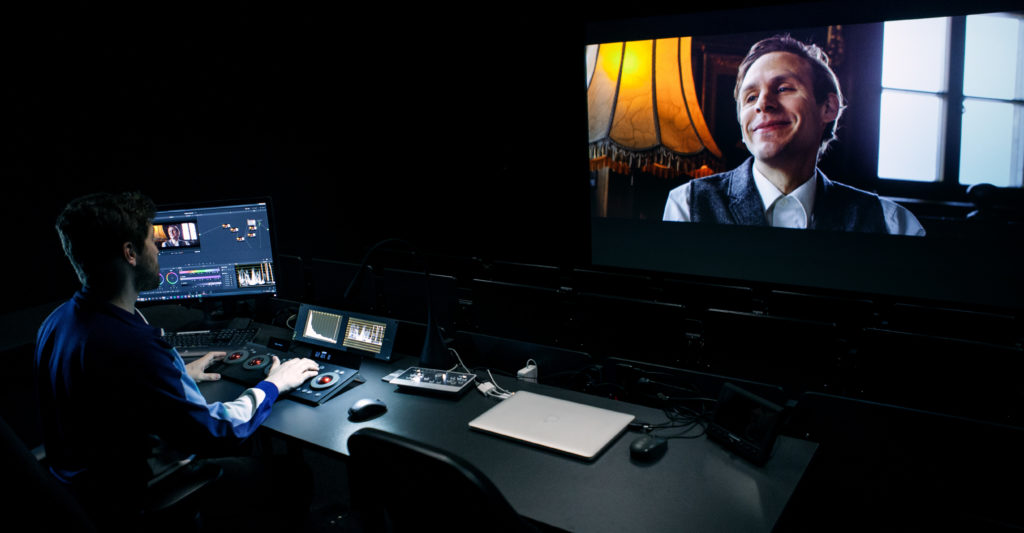 The cinema room is equipped with a professional DCI projector. Various hardware and software allows for professional color grading and Dolby 5.1 sound mixing.
Laser laboratory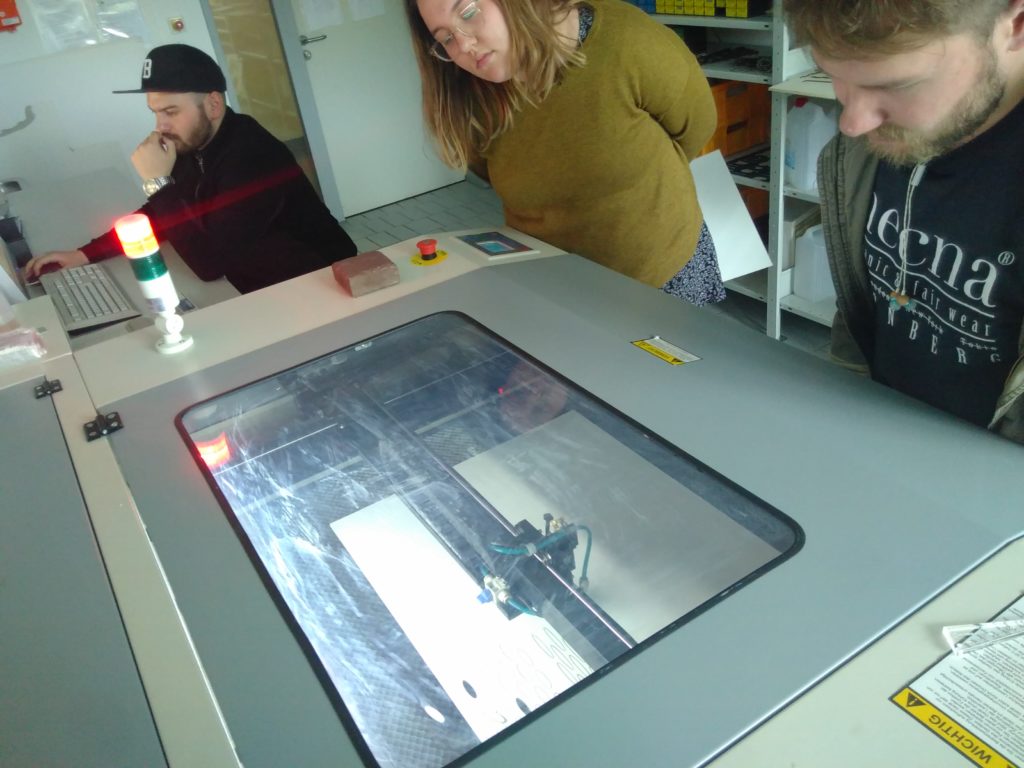 … a glance into the laser lab – with the help of tutors models and prototypes are produced in high precision, made of cardboard, acrylic glass or wood.
3D printing laboratory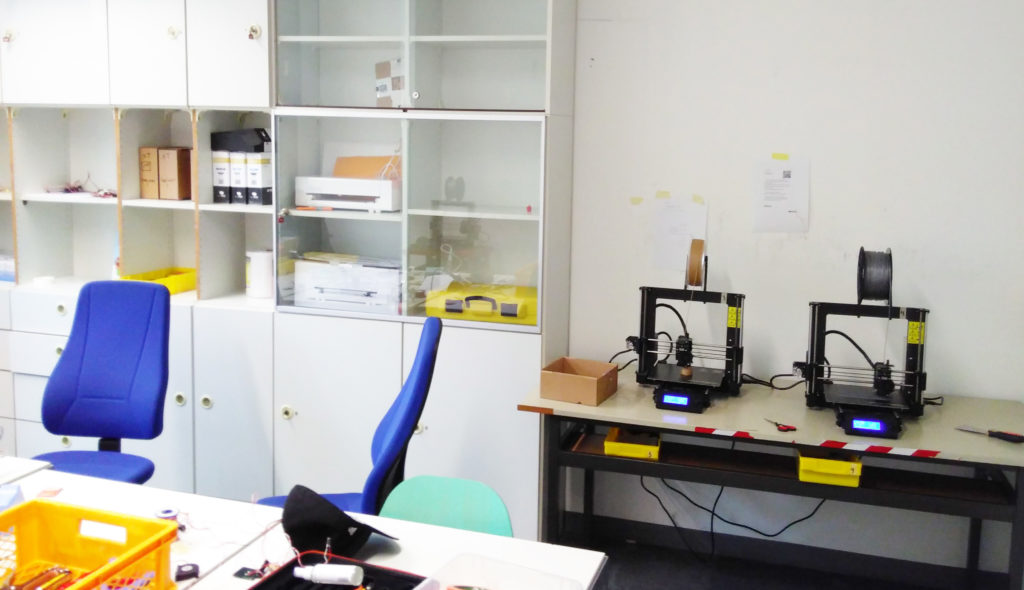 Tangible parts are created from abstract CAD data in the 3D printing lab. Four FDM printers produce models and prototypes in shifts.
Sound studio
The sound studio, directly adjacent to the film studio, allows professional recordings and production of music, speech and all other auditory media with its extensive equipment in hardware and software.